---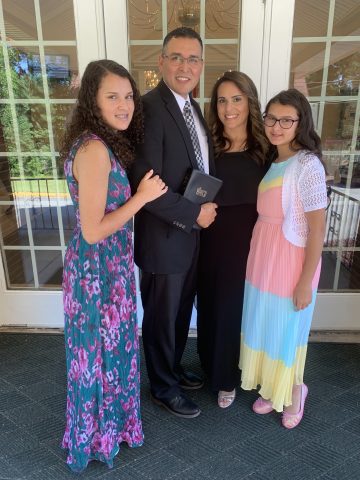 On behalf of the Duluth SDA family we want to welcome you to our church, my wife Eve and I would like to share that Duluth is a wonderful place to worship and work for the Lord. We have an active pathfinder club and Adventurers clubs. We believe that you will find a place to grow in Christ. As senior pastor of the church I believe that Jesus is coming very soon and that we need to be about our fathers business. I did not grow up adventist, I gave my life to christ at the age of 19 and have not looked back, I believe that that this is God's end time church. And all are welcome to join it. 
Please feel free to contact me if you have any questions.
Pr. Israel Mora Mdiv. 
pastormora@gmail.com
Subscribe to our email list to get links and updates for our services!
We are an Educational Campus with a PreK-8th grade elementary & 9-12th grade high school:
Duluth Adventist Christian School
Enroll Today in our PreK-8th Grade School
DACSisGREAT.com
Our principal is Sabrina Patton
Atlanta Adventist Academy
Enroll Today in AAA's 9-12th Grade Academy
AAA.edu
Our Principal is Kirk Haley